How To Generate New Leads With Cold Emails & GMass
Being a business owner, I'm constantly on the hunt for potential clients. While I have my standard advertising up and running, I like to experiment with new channels in my spare time. One method I did not think I would ever try is cold email. I was always under the impression that in today's world, it simply could not work. I felt like I'd be contributing to the hundreds of emails business owners get daily from people who claim they can guarantee page 1 on Google. I didn't want to be that person.
I then stumbled across some software called GMass, and it got me interested. This  allows you to send bulk emails to a list of prospects, directly from your Gmail account. While skeptical, I looked at some reviews. All looked good, so I signed up.
I made a pact to myself – I'm going to do it in the most ethical way possible, and try my best not to piss people off.
I'm going to run you through step by step how I approached the strategy, and what measures I took to try and not be another one of "those emails". Here's what we will look at:
How to choose cold email targets.
How to easily build a list of cold prospects.
Building a dedicated landing page to include in your email.
Writing your email.
Sending through GMass.
The results.
Probably a good time to note, I'm in no way affiliated with GMass. I should also note, in my research phase, I did see some users have issues with their Gmail after using the software, usually by hitting email limits. I was confident in the quality of my account, and by no means was I going to use it to constantly spam people. I was happy to move forward, but if this concerns you, proceed with caution.
Alright, let's go.
1. How to chose your cold email targets
Investment: $0
Time: 15 minutes
Having clients already made this a lot easier. I'm going to break it down into two simple steps.
Pick the industry your most succesful client is in.
Pick a location that does not compete with this client. Also, try to keep it as local as possible. This will have benefits when writing the email.
That's it, how easy. For me, one of my most succesful clients is a tradesman from Adelaide. The logic was to target this exact industry, but in Victoria. They are not competing against each other and I already know how to achieve results in the industry. I'll stress the importance of this. If we are going to cold email people, we want to know the industry speak, and, we want to be sure we can deliver these prospects results.
2. How to build a list of cold email prospects
Investment: $0 (process could be outsourced for a small cost to save time)
Time: 180 minutes
Once I knew the target, I needed to find prospects. I thought about 100 different ways I could automate this, even tried a couple free trials of different tools. The bad news, my OCD wouldn't allow it. The data was poorly formatted, incorrect, or missing. I'm sure people more savvy in the internet scraping space would be able to get this done in a matter of minutes. Not for me though, I took the time to do it manually.
The good news, my data was accurate, and I had all the fields I needed. I was collecting:
Business Name
Email
Phone
Website
Where to find prospects
Yellow Pages. It's that simple.
Being one of the most popular online directories, I knew I'd find a bunch of prospects. I simply searched my industry, and set the location to the whole state of Victoria (using Dog Walkers as an example).
From there, the task was tedious, yet effective. One by one I worked through the results, right clicking on the data and copying the relevant details into a Google Sheet. I highly recommend firing up your favourite album or podcast to pass the time.
I set myself an initial goal of 250 prospects. Fast forward a couple hours and I had gathered the list. This is what I did next:
Sorted by each field (name, website, phone, email) and deleted all duplicates.
This left me with 13 spots to fill, so I continued to add to the data until I had 250 unique prospects.
I scanned the data for emails with names in it (eg. john@bestdoggowalkers.com).
I created a new field called "Name", and added any I could find through their email. This is going to help with personalisation down the track.
Important extra step to validate emails
I duplicated the email list, stripped everything up to, and including the @ symbol, so now I had the domain of the email address (eg "john@bestdoggowalkers.com" became "bestdoggowalkers.com"). I then took all these URLs and ran them through Screaming Frog, using it's list feature. Any URL that did not respond, I removed from my list. If the website was not responding, I was confident the email would bounce. See screenshot below.
I deleted the prospects with emails that appeared like they would bounce, and replaced them with better leads.
Excellent, we have our list of 250 prospects. It's time to build a quick landing page that will knock their socks off.
3. Build a dedicated landing page
Investment: $0 
Time: 60 minutes
This step was the real game changer, and one of the key reasons why I hit success with the strategy. Think back to all the cold emails you have ever received – did it include a link to a page, completely dedicated to your industry, listing your problems, and how to solve them?
Didn't think so.
This is exactly what I did. I had a landing page template sitting in Unbounce. I populated it with copy directly talking to business owners in this industry. I quickly whipped up a case study from my current client, and talked about direct ROI resulting from my solutions.
Don't have Unbounce or landing page software? No problems. Quickly build a dedicated page on your website which you can link to.
What to include on your landing page
Copy addressing the problems of your target industry.
Copy addressing how you solve these problems.
If possible, a short case study proving you can solve these problems.
Address ROI if possible.

Structure your copy similar to this: On average you would make $x from your service. My service costs $x per month. With that in mind,  just x amount of leads need to convert to make a ROI on this project.
This also shows you know their industry, by demonstrating you are aware of the average price point (make sure you get it right).

Clear call to action to convert people.

I used a simple "Book Free Strategy Session", and linked it to my Calendly so they could book an appointment straight away.

Obviously make it look nice and include some pictures from your industry.
If someone has clicked from your email to this page, there's  a clear interest there, so we must demonstrate we understand their business, the problems they face, and how we can solve them.
Get this bad boy live and move on to drafting your email (make sure to noindex the page if you don't want it appearing in search results).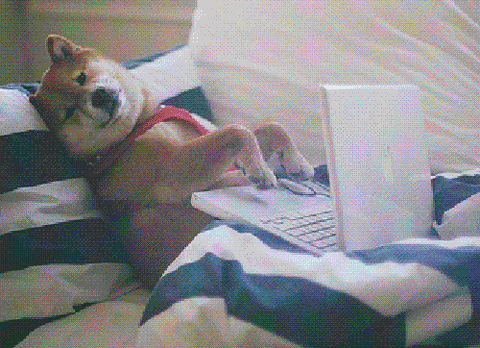 4. Writing your email (template included)
Investment: $0 
Time: 30 minutes
Here's the template I used and sent to the 250 prospects. I will again use Dog walkers as an example.
Email template
---
Subject: Question About Services
G'day [FirstName] / nothing
I'm reaching out to Victorian Dog Walkers in regards to potential work. I'm having success with a Walker in Adelaide called John, who runs Doggo Walkers R Us, and want to recreate this work in the Victorian market. We are currently getting 10x ROI on campaigns.
I've produced a case study for the Doggo Walkers R Us campaign, explaining how we achieved these results. You can find that here – [insert your landing page link]
I'm based in Victoria. Would be happy to grab a coffee and discuss this in person.
Look forward to hearing back from you.
Thanks.
<email signature>
---
Let's break down some of the tactics I've used.
Provoking subject – while a little cheeky, it attracts the open.
Name personalisation, if I could find their name.
I'll be first to admit, using G'day to start is a little cringe, yet it automatically establishes a different vibe compared to the "Hi Sir", or, "Hi Client", that is often found in your standard cold email.
With permission, I've mentioned the current client's business and my point of contact. This is establishing some trust from the get go.
Mention of the ROI that's being achieved.
The link I included was the direct website link, and not hidden behind anchor text. Being a .com.au domain, that also would have increased trust.
Where I mention grabbing a coffee, this can be replaced with something that further pushes your locality, and gives them a clear next step on what needs to happen.
My email signature is personalised and includes a picture of me, something not found in common cold emails.
This isn't perfect, no cold email will be. People, rightly so, are on high alert, so it's difficult to break through. I was happy though with the interest it generated.
It's time to send it.
5. Send email through GMass
Investment: $23 (monthly cost of GMass, which was the cheapest plan that had no branding and no sending limits)
Time: 5 minutes
I truly thought this part would be more stressful. It wasn't. I got the GMass browser extension, signed up for the relevant plan, and I was ready to go. Here's how it went down:
Linked GMass with my Google Sheet that contained all the prospects.
Mapped the relevant fields.
Copied in my email template.
Send a test to myself to make sure all was working.
Setup a staggered send (was paranoid about bulk sending at once and getting my Gmail blocked).
Hit send.
That's it, within minutes I could see emails sent in my outbox, and the stats started to roll in. It was a waiting game now.
6. Campaign results
I was surprised by the success of this campaign. As mentioned earlier, cold email was not high on my radar of lead generation channels, so I wasn't to book any strategy sessions, let alone land a client. Below are the results.
Total monetary investment
$23
Only expense incurred through this process was the subscription to GMass. This in itself is optional, however I didn't want the branding visible which is what you get with the free version. I thought that would lower the credibility of the emails sent.
Total time
290 Minutes /4 hours 50 minutes
This is the biggest downfall to the strategy. I spent a lot of spare time creating the landing page and building the list of prospects. For some people , this amount of time is not logical. However, those smaller businesses hustling for clients, you can always find time.
It did get me thinking how this could be scaled, and automated to some extent.
Hire a cheap freelancer to find the prospects. This will save a lot of time.
Now I have a proven process in the Victorian market, I can use the same email template and landing page for all states around Australia.
This makes the time spent on the initial campaign well worth it, especially if I can find success in other states.
Email stats
Total sent: 250
Total bounced: 17 (7.33% – little high for my liking)
Total opens: 193…. Yes 193 (77.2% open rate – this blew my mind)
Link clicks: 68 (35% CTR from people who opened)
Strategy sessions booked: 4 (5.88% landing page conversion rate)
Direct email replies: 2 (0.85% of people who received an email)
NEW CONTRACTS…… 1
Pop the champagne, who would have thought. Cold emailing landed me a contract. This client has been with me for over 3 months now on a monthly retainer, and we are seeing great results. Everyone's happy, and all it took was some brain numbing Yellow Pages scraping, and a quick build of a dedicated landing page. The almost 5 hours and $23 invested totally worth it. With the recurring contract, the ROI on this cold email campaign is huge.
The best part, the next time I get around to rolling out a campaign like this, I have the assets in place that are proven to work.
Was this good luck? Maybe.
Once I get around to repeating the process in other states, I will report back with results.
Key Takeaways
A couple of key takeaways to round this out, and to keep in mind if you're looking at giving cold email a go.
Choose prospects you can actually help by selecting an industry that you've worked with before.
Dedicated landing page to go with your campaigns will help convert your prospects to leads.
If you can create a case study, do it.
Differentiate yourself from the standard cold email template by ramming home you're a real, local person.
Try as much as you can to demonstrate you understand the industry.
I will continue to try this out, and you should too!
I'm really interested to hear from others on their experiences with cold emailing. Were your campaigns succesful? What do you do differently? Is it one of your go to lead generation strategies?
If you do happen to use the same strategy as I did, please reach out and let me know how you go.
Hope everyone reading this stays healthy and business is going as good as it can be! Until next time!